Botanical Babe Houseplants
Regular price
Sale price
£7.99 GBP
Unit price
per
Sale
Sold out
Asparagus ferns are popular houseplants known for their delicate, feathery foliage. Here are some tips on how to look after an Asparagus fern:
Watering: Asparagus ferns prefer to be kept consistently moist but not soaking wet. Water the plant when the top inch of soil feels dry to the touch, and make sure to drain any excess water from the saucer or pot.

Light: Asparagus ferns thrive in bright, indirect light. They can tolerate some direct sunlight, but too much can scorch the leaves.

Humidity: Asparagus ferns prefer high humidity levels. You can increase the humidity around the plant by misting it with water or placing a humidifier nearby.

Fertilization: Asparagus ferns benefit from regular fertilization during the growing season (spring and summer). Use a balanced, water-soluble fertilizer every two weeks, following the manufacturer's instructions.

Pruning: Asparagus ferns can become quite bushy if left to their own devices. To keep the plant looking tidy and healthy, prune back any dead or yellowing foliage, as well as any stems that are growing out of bounds.

Repotting: Asparagus ferns can quickly outgrow their pots and become root-bound. Repot the plant every two to three years, using a well-draining potting mix that contains peat moss, perlite, and vermiculite.
With proper care, an Asparagus fern can thrive and provide a beautiful, natural touch to your home or office.
Share
View full details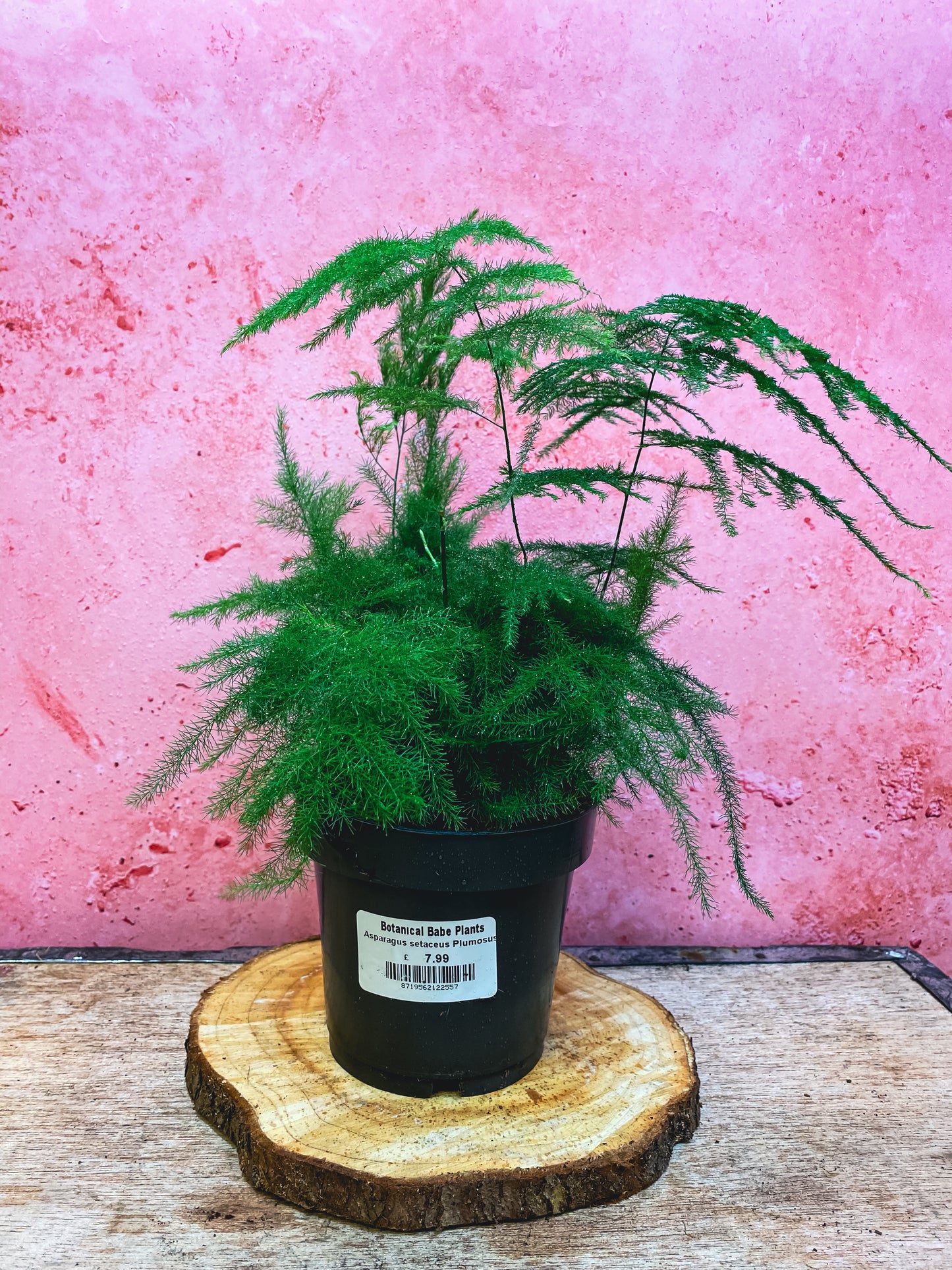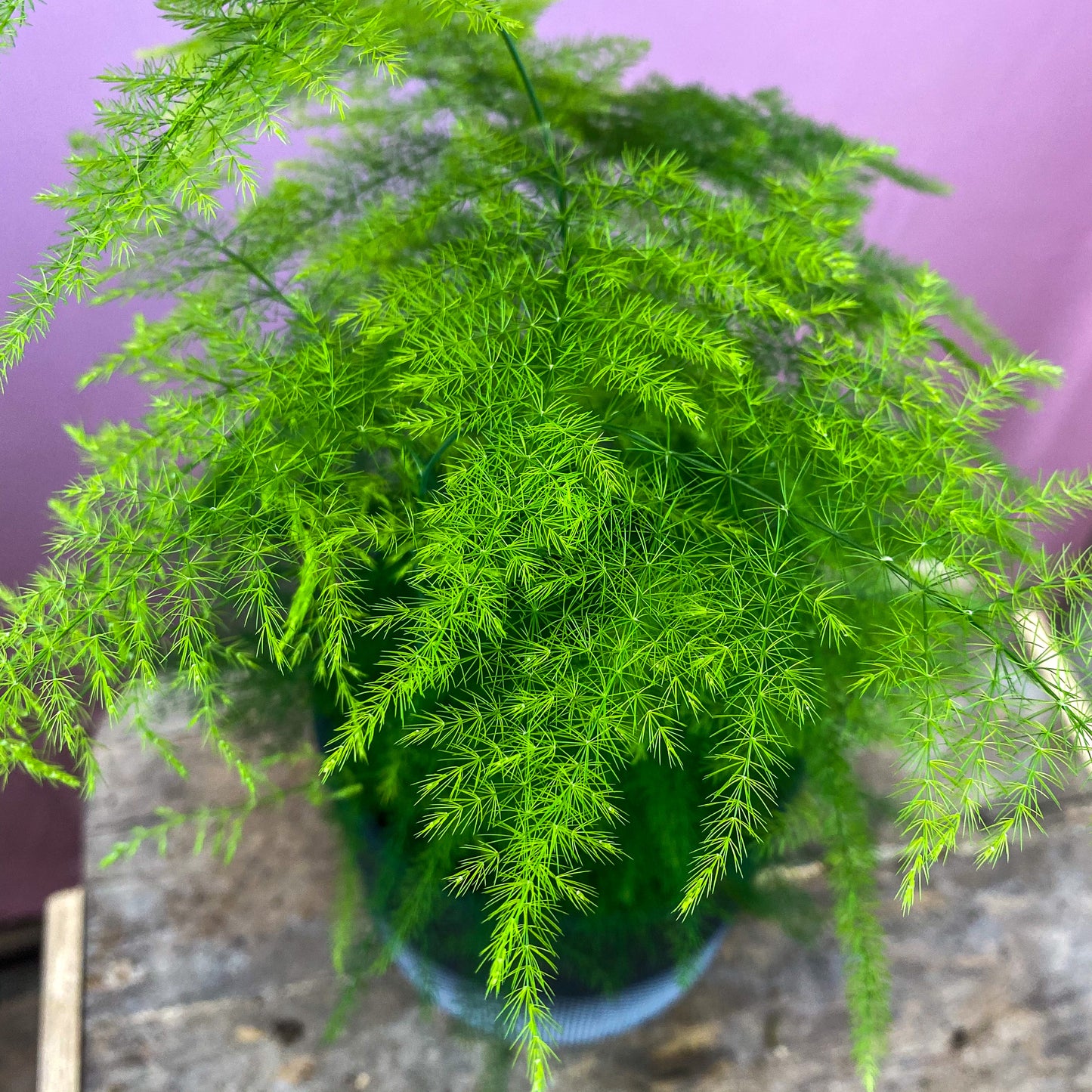 Asparagus Fern
This is the cutest plant, I one bought for my previously non-plant obsessed boyfriend, which has caused him to become almost equally plant obsessed as me. Highly recommended!