Botanical Babe Houseplants
Regular price
Sale price
£12.00 GBP
Unit price
per
Sale
Sold out
Prayer plants, scientifically known as Maranta spp. or Calathea spp., are popular houseplants known for their striking foliage patterns and unique leaf movements. Proper care will help your prayer plant thrive. Here are some guidelines for caring for your prayer plant:
Light:
Prayer plants thrive in bright, indirect light. Avoid direct sunlight, as it can scorch their leaves. Place your plant near a north or east-facing window where it can receive filtered sunlight or use sheer curtains to diffuse the light.
Temperature:
Maintain a warm environment for your prayer plant. It prefers temperatures between 65°F to 75°F (18°C to 24°C). Avoid exposing it to cold drafts or temperature fluctuations.
Watering:
Keep the soil consistently moist but not waterlogged. Water your prayer plant when the top inch (2.5 cm) of the soil feels slightly dry to the touch. Ensure that the pot has good drainage to prevent water from pooling at the bottom. Use room-temperature water.
Humidity:
Prayer plants appreciate high humidity levels. Aim for humidity levels of 50% or higher. If the air in your home is dry, use a humidifier, place a tray filled with water and pebbles near the plant, or mist the plant regularly to increase humidity.
Soil:
Use a well-draining, peat-based potting mix to ensure good water retention without becoming waterlogged. A mix designed for African violets or other houseplants can work well.
Potting:
Repot your prayer plant when it becomes root-bound or outgrows its pot. This may be necessary every 1-2 years. Choose a slightly larger pot with good drainage and fresh potting mix.
Fertilizing:
Feed your prayer plant every 4-6 weeks during the growing season (spring through early autumn) with a balanced, diluted liquid fertilizer. Reduce or eliminate fertilization in the winter when the plant's growth slows down.
Pruning:
Trim away leggy or damaged stems to encourage bushier growth. Pinching back the tips of the stems can promote branching and a fuller appearance.
Share
View full details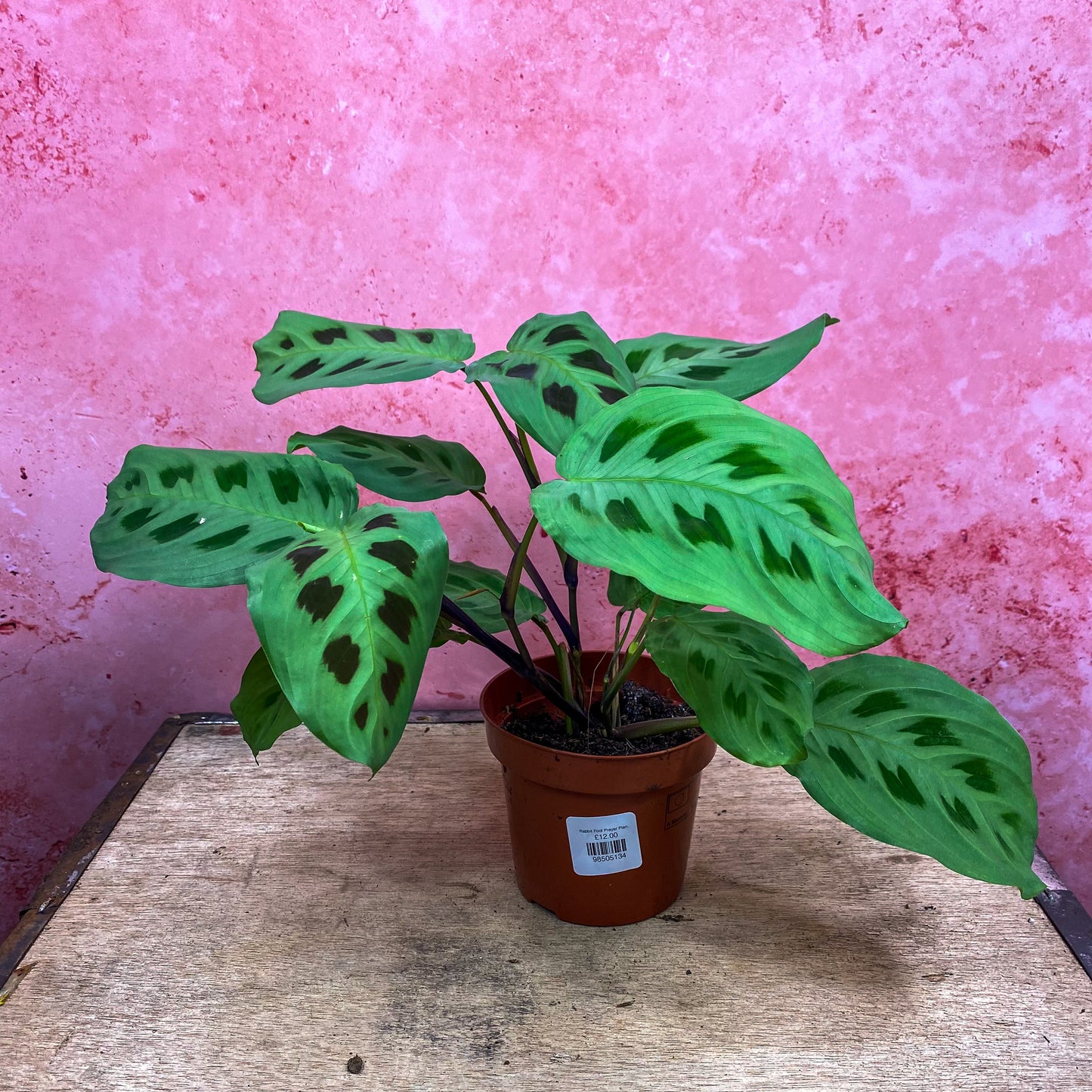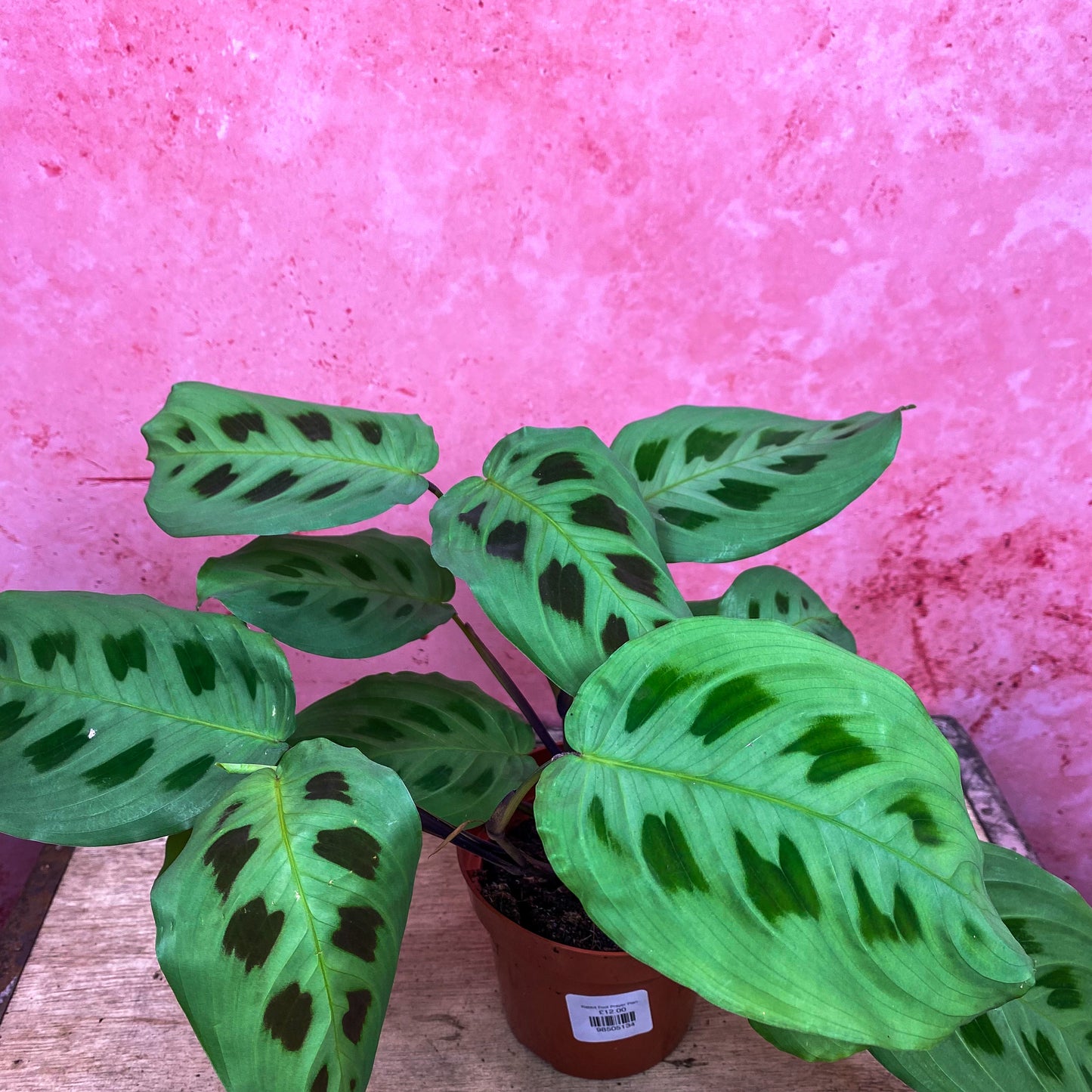 Brilliant shop
Gorgeous healthy plants thankyou
Lovely prayer plant
Love the rabbit foot prayer plant and the way it closes up at night. Great service as always.